Denne fredag er temeat i Fælles Fredag prikker... som jo er rimelig ligetil. Jeg har holdt mit meget simpelt og enkelt, men jeg synes stadig det ser ret sødt ud.
Som 'bagrund' har jeg lagt to lag Essie Sand tropez, som stadig ikke passer særlig godt til min hudfarve. Efter det lavede jeg prikker med Essence Hard to resist og (oh my) Gosh Purple rain. Det er mennigen at det skal se graident-ish ud, men ved ikke hvor vellykket det blev :b
Men altså priker ser altid rigtig fint ud, selvom jeg synes det er sjovere at lave nail art med lidt flere detaljer ;D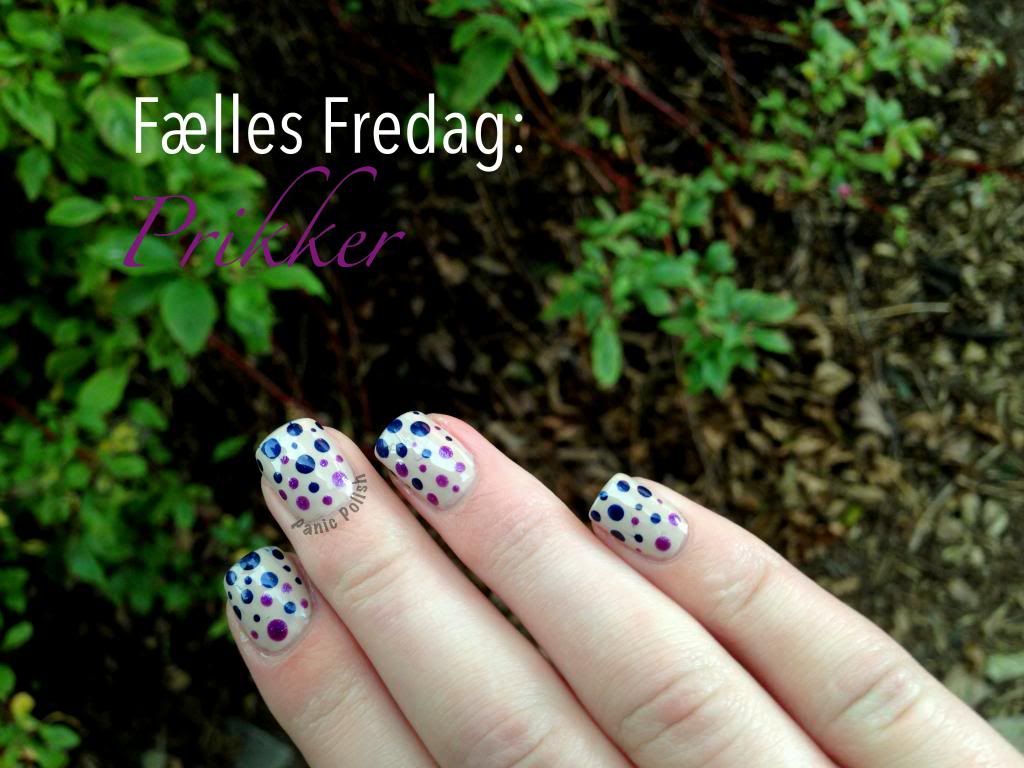 This friday the theme is Fancy Friday is dots.. which is pretty simple. I have done mine very simple, but i still think it looks cute.
As a 'background' i have used two coats of Essie Sand tropez, which still don't looks good with my skin tone. After that i did some dots with Essence Hard to resist and (oh my) Gosh Purple rain. It's supposed to look gradient-ish, but i don't really know how that went :b
But dots always looks really nice, although i better like to do more detailed nail art ;D