Jeg er altid i tvivl om jeg skal kalde det for tribal eller aztec...
Nå, men som overskriften siger så vil jeg i dag vise noget "fashion" inspireret nail art. Faktisk mere inspireret af tøj... Altså, fashion = mode = tøj, så altså man kan godt kalde det fashion :P
Jeg har kødt denne mega over smukke seje flotte cardigan fra H&M og jeg eeelsker den so so so much, så jeg var selvfølgelig nødt til at lave nogle negle som matchede :D
Jeg er ikke helt tilfreds, men det var også ret svært med de små deltaljer. Men jeg kan godt lide at lave svære designs, for så føler jeg at jeg udfordrer mig selv, og bliver bedre :))
Og ja... Af en eller anden grund blev farverne på billedet helt underligt når jeg uploadede dem.. Arrghhg! Mega træls (<< jyde)!
Jeg har brugt Essence Stamp me! white og resten er akrylmaling.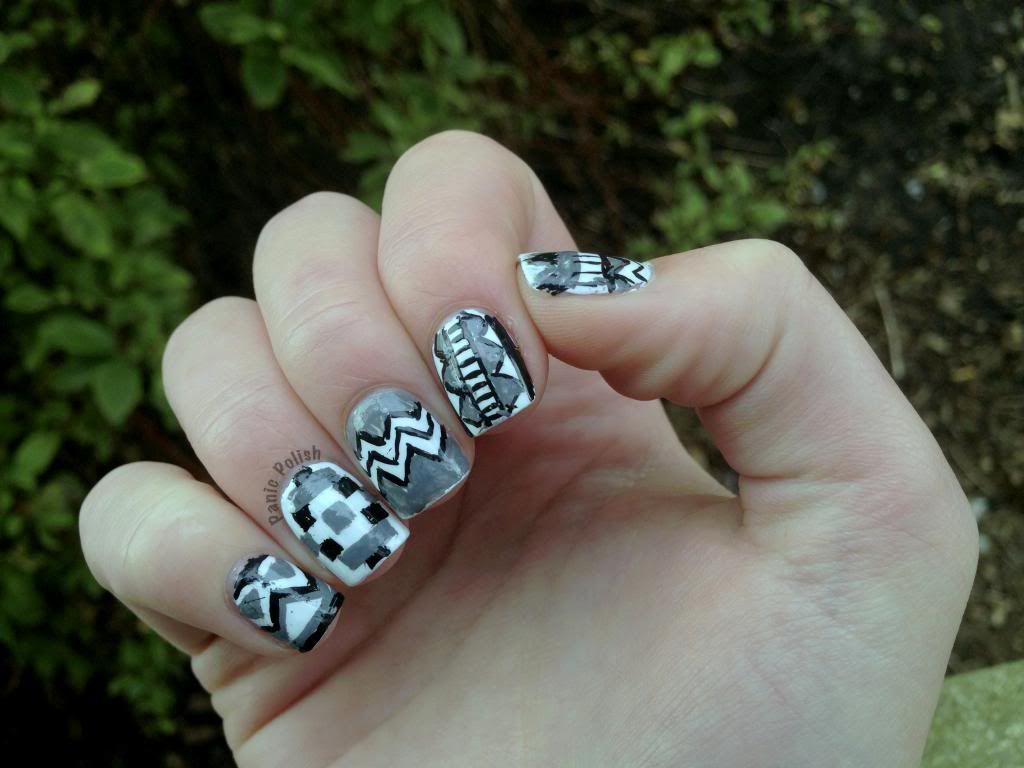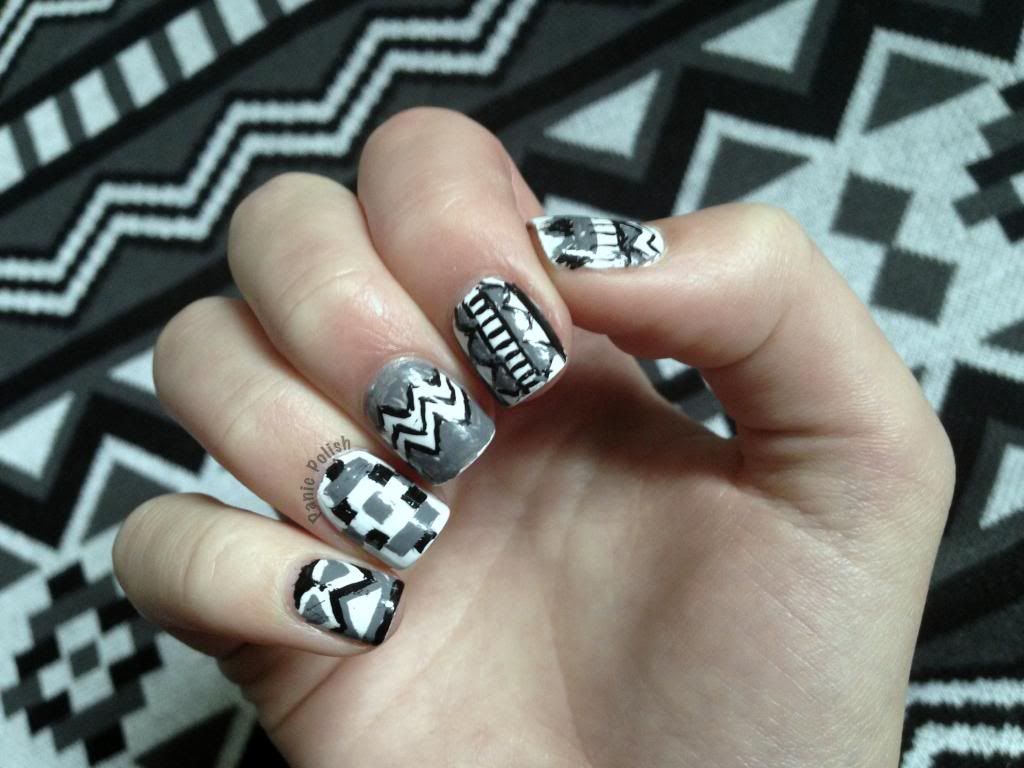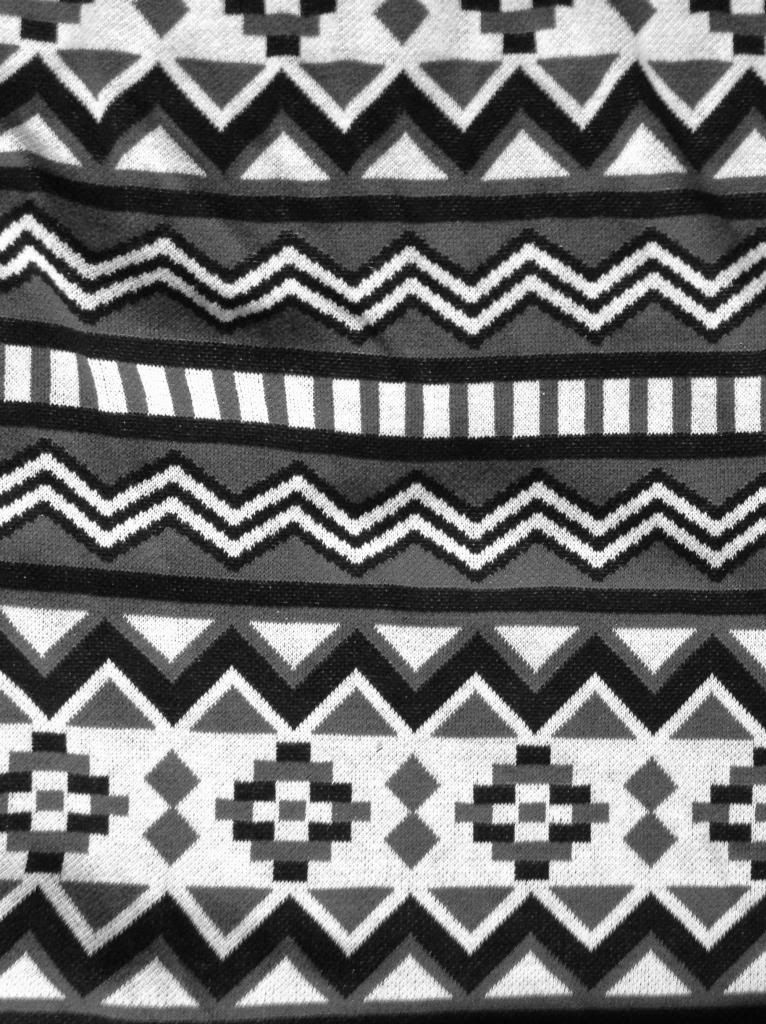 I'm always not sure if i shall call it tribal or aztec...
Well, as the title says i want to show some "fashion" inspired nail. Actually more inspired by some clothes... Well, fashion = clothes, so you can kinda call it fashion :p
I've bought this mega cool pretty cardigan from H&M and i loooove it so so so much, so i (of course) had to make matching nails :D
I'm not totally satisfied with it, but it was also pretty hard to do the little details. But i like to do hard designs, 'course then i feel like i challenge my self and improve :)))
And yes...For some reason the colors got all weird when i uploaded them.. So annoying!
I used Essence Stamp me! white and acrylic paint.