I dag vil jeg vise en af Sally Hansens Fuzzy coats, som er en serie forskellige lakker med småt mat bar glitter i klar lak. Jeg har forresten vundet to af Fuzzy coats'ne i en give away ved www.chakalacquer.dk <3
Fuzz-sea
består af blåt og lime grønt/gul bar glitter (bar glitter = tynde "strimler" af glitter), og som sagt/skrevet før er det i en klar base, så de egner sig bedst til at lægge over andre lakker. Man vil
måske
kunne få den heldækkende ved tre lag. Jeg har lagt et lag, hvor jeg har været meget forsigtigt og lagt det pænt, over to lag Gosh Venus.
*host* der står på flasken at det er en texture neglak, men det er jeg så ikke enig i. Den tørrer med en sådan lidt "gritty" overflade, men mere som normale glitter lakker gør. Jeg har bare brugt et tykt lak top coat, men to lag vil være optimalt hvis man vil have en helt glat overflade.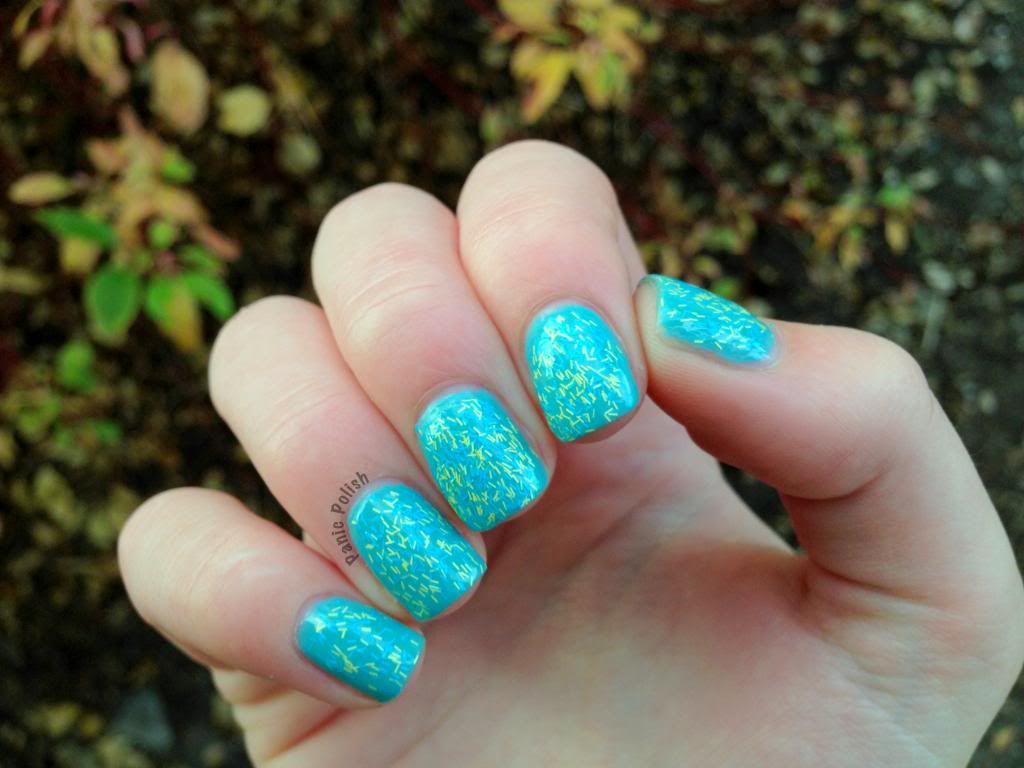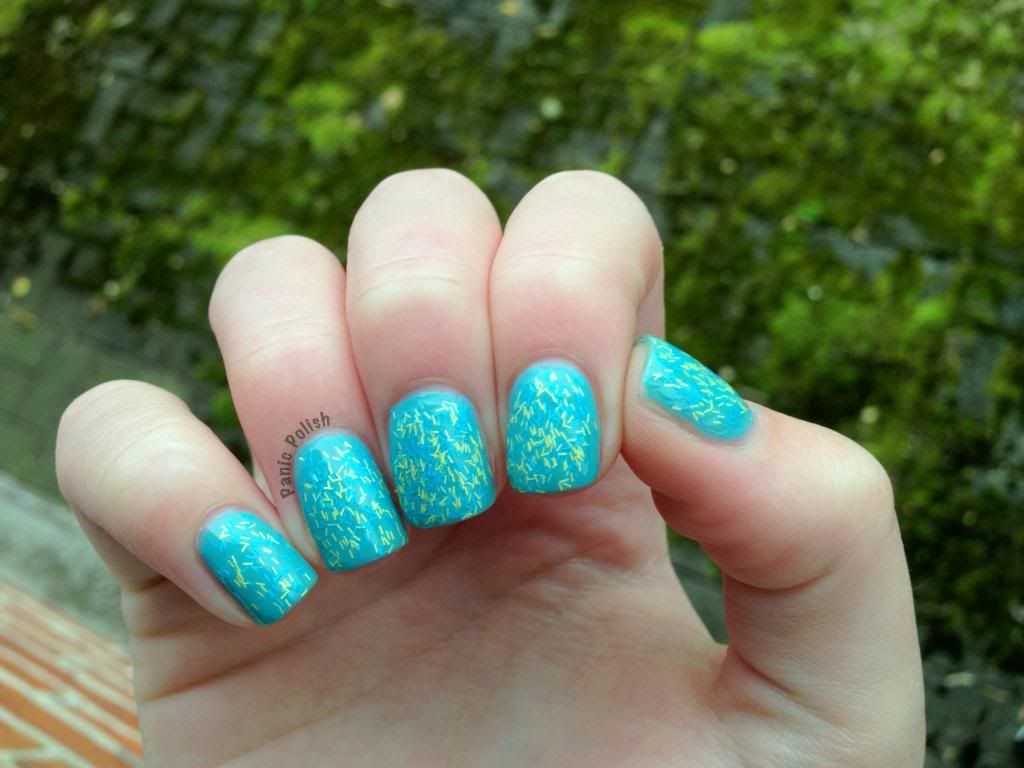 Today i want to show you one of Sally Hansen's Fuzzy coats, which i a line of different polishes, with small bar glitter in clear base. By the way, i won two of the Fuzzy coats in a give away at www.chakalacquer.dk <3
Fuzz-sea is made of bright blue and lime green/yellow bar glitters (bar glitter = thin "strips" of glitter), and as is i said before, is in a clear base, so it is best over another polish. Maybe you could get full coverage with three coats. I have done one layer, where i was very careful, over two coats of Gosh Venus.