Long time no see, som man siger. Jeg har været rimelig ikke-tilstedeværende på bloggen de sidste par uger, så der har været lidt stille. Jeg holdte lige en pause. Jeg vil ikke til at komme med en masse undskyldninger, selvom jeg har et par stykker, men bare sige at jeg stadig er her.
I det er det valentine's day eller valentinsdag på dansk, og derfor er temaet love is in the air, da dagen jo handler om kærlighed. Jeg har ikke nogen kæreste selv (forever alone, yay), men derfor kan man jo godt tage lidt pink lak på neglene.
Jeg startede men en base af to lag Essence Free hugs. Derefter stampede jeg med Essence Carrie på fire af neglene, og skrev XO på ringefingeren.
Jeg håber at alle får/har haft en god valentinsdag, ligemeget om det blev brugt sammen med en date på fin restaurant eller sofaen med netflix :D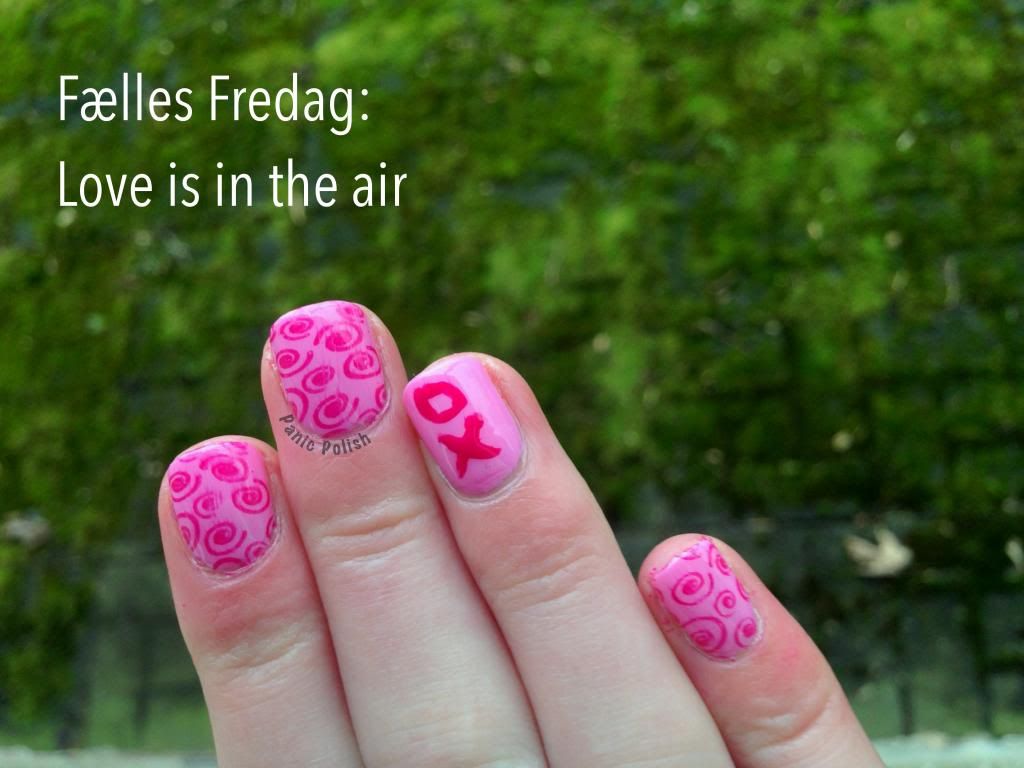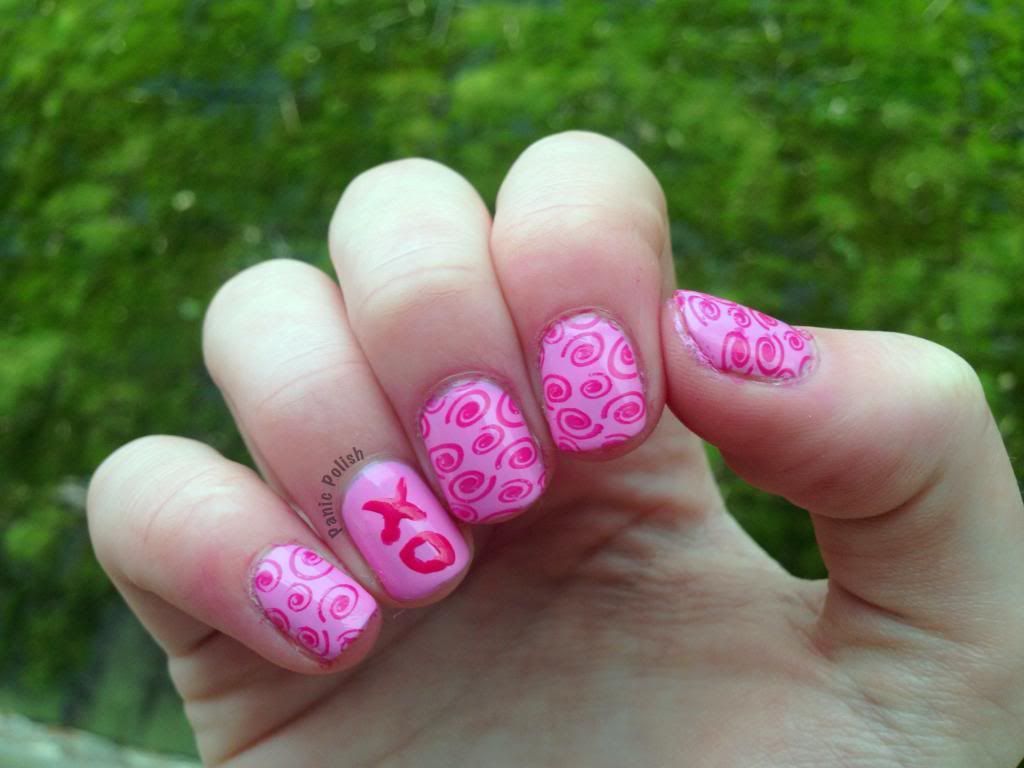 Long time no see, as you say. I have been pretty non-exsisting here on the blog for the last few weeks, so it have been quite quiet. I took a break. I don't wanna come with a lot of excuses, but just say that i'm still here.
Today it's valentine's day, and that's why the theme today is love is in the air, because this day is all about love. Myself i don,t have a boyfriend (forever alone, yay), but that doesnøt mean you can't wear a bit of pink on your nails.
I started with two layers of Essence Free hugs. After that i stamped with Essence Carrie on four of the nails and wrote XO on the ring finger.
I hope everyone had a great valentine's day, whether you spend it on a date on a fancy restaurant or on the couch with netflix :D