I dag vil jeg vise endnu et sæt nail art twins fra Essence. Jeg har vist sæt nummer et her, og det tredje og sidste vil også komme på et tidspunkt :D
Romeo er en lilla creme lak. Den er nem at lægge og dækker med to lag. Min mobil kun ikke rigtig fange farven, den er slet ikke så blå i virkeligheden. Den er nærmest identisk med China glaze Grape pop, som også er træls at tage billeder af :b
Julia er lilla og holo hex glitter og lilla micro glitter i klar lak. Et lag over Romeo!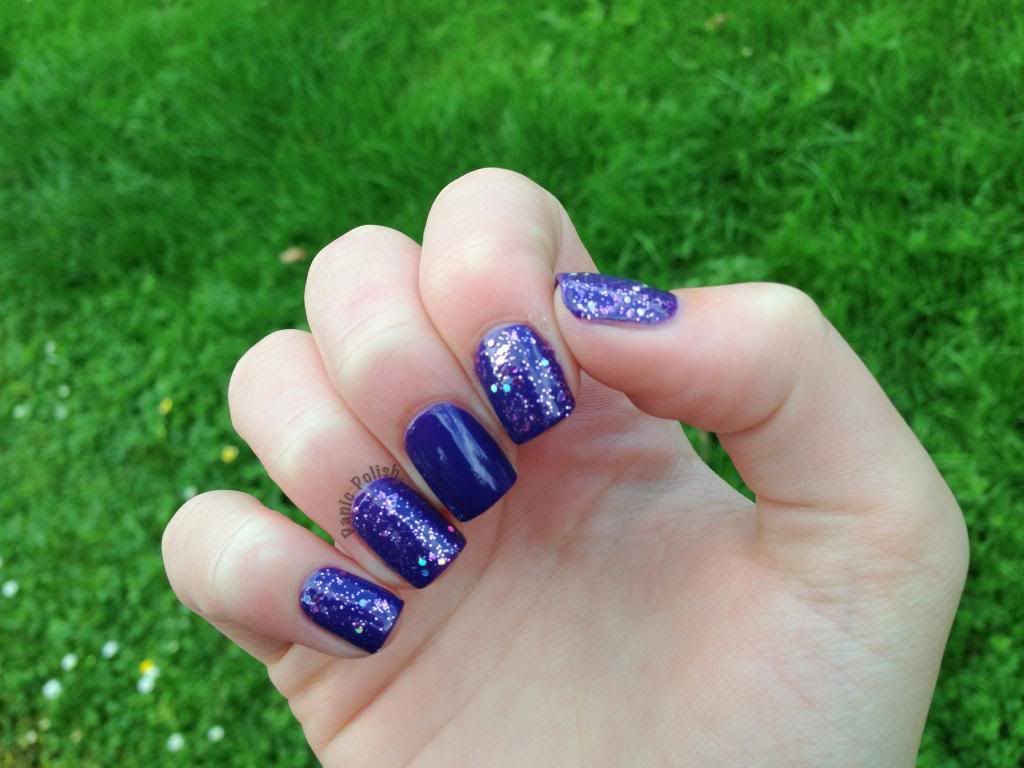 Today i want to show you guys another set of Essence nail art twins. I've shown number one here, and the third and last will also be shown here on the blog at some point :D
Romeo is a purple creme polish. It easy to put on and it's opaque with two layers. My phone couldn't capture it's real color, it not that blue in real life. It almost identical with China glaze Grape pop, which also is annoying to take picture of :B
Julia is purple and holo hex glitter and purple micro glitter in a clear base. One coat over Romeo!