Det der med at man tror man har postet en mani, og så opdager man at de har man ikke! Flot :p
Nå, men det er egentlig noget meget simpel nail art, som alle kan lave hvis de har noge almindeligt tape og striping tape. Så man behøver slet ikke en rolig hånd :D Jeg vil ikke til at forklare en masse, da jeg har lavet en lille billede tutorial.
Jeg har brugt Rimmel Coralicious (2 lag) og Essence Black to the roots. Black to det roots er en grå-sort semi mat lak med småt firkantet sølv glitter i. Den er en del af Essence Floral grunge kollektion som er limited edition. På flasken står der 'the rough' så den skulle vist være en smule textured, men det er meget lidt. Jeg har lagt to lag af den, også over tapen. Når jeg ligger flere lag over tape gør jeg sådan her: et lag, lader det tørre, lag nummer to, venter 10-15 sekunder og så fjerner jeg tapen. Jeg tog top coat på inden jeg begyndte med tape, så der er ikke top coat over Black to the roots.
Vil i se flere tutorials? Er det bedre med en video, istedet for billeder? Kom med jeres menning :D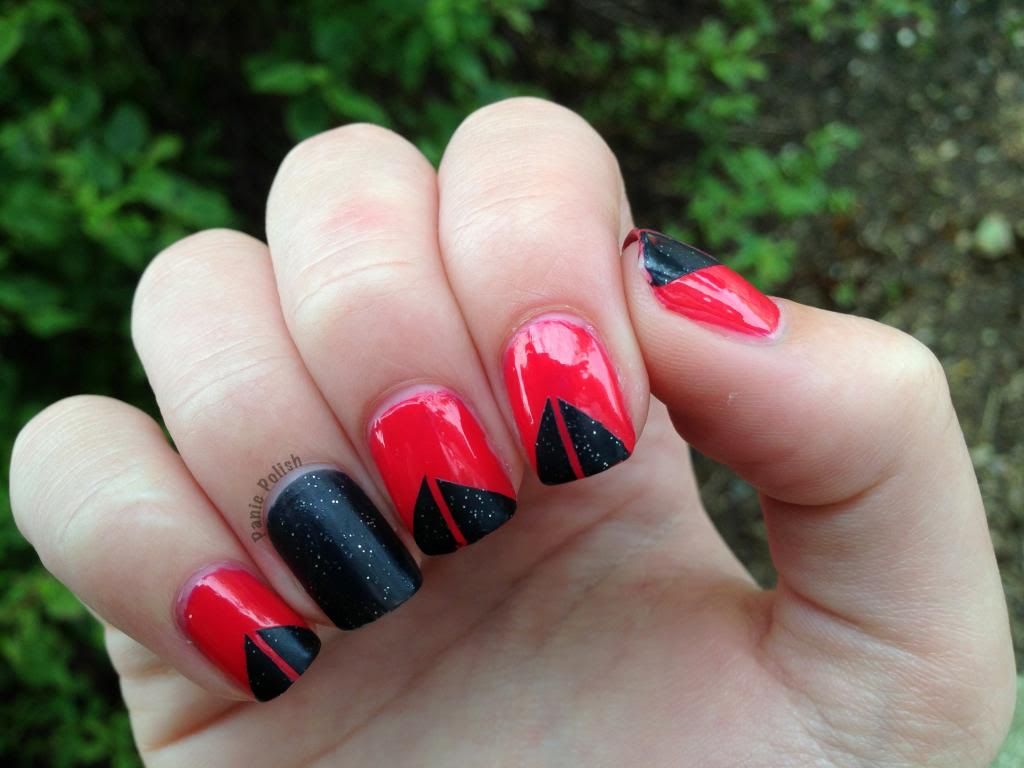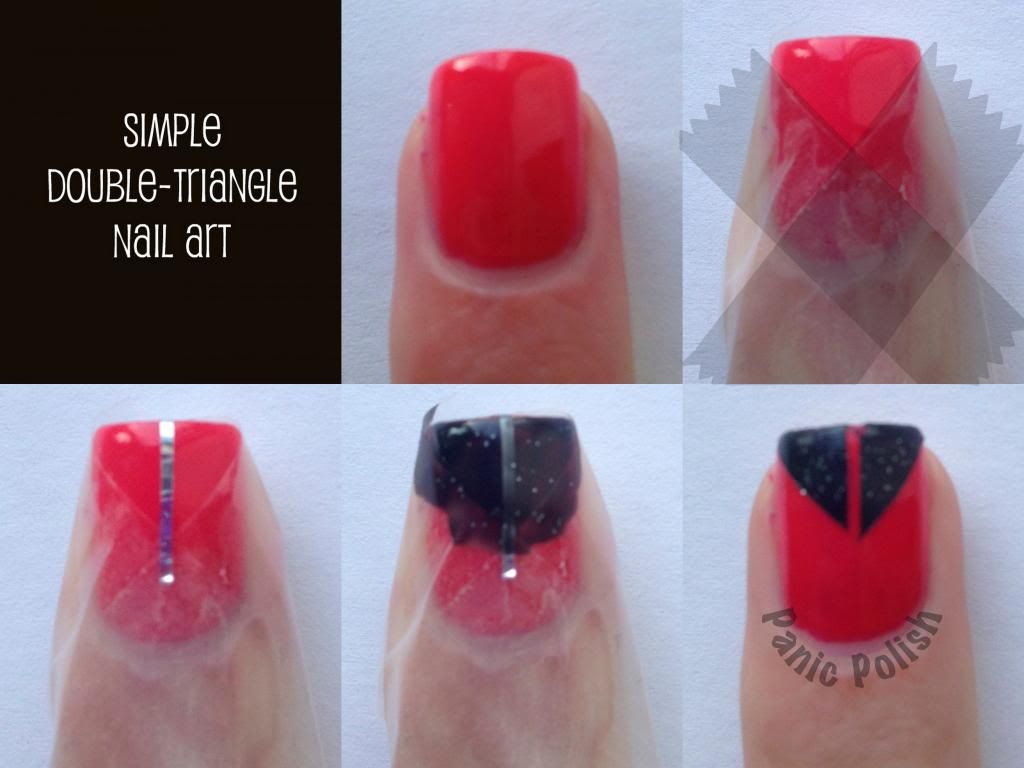 This is some very simple nail art, that can be made of all, if they have some regular tape and striping tape. So you don't need a calm hand at all :D I don't want to explain a lot, because i made a picture tutorial.
I used Rimmel Coralicious (2 layers) and Essence Black to the roots. Black to the roots is a grey-black semi matte polish, with tiny little square silver glitter in. It's a part of the Essence Floral grunge collection, which is limited edition. On the bottle is says 'the rough' so it's kinda supposed to be a bit textured, but it only a little tiny bit. I have used two layers of it, also over the tape. When i use more than one layer over tape, i do like this: one layer, let dry, second layer, wait 10-15 seconds and remove the tape. I putted top coat on before all the taping, so there's no top coat on Black to the roots.
Would you like to see more to tutorials? Is a video better than pictures? Say your opinion :D