Denne uges Fælles Fredag udfordring Sideway manicure. Du ved sikkert at en fransk manicure er der hvor man laver en streg over tippen/for enden af neglen. Well, ved en sideway manicure skal der være en stribe ned langs siden af neglen, hvis det giver mening.
Jeg regnede med at 'looket' ikke rigtig var mig, og jeg havde ret. Jeg har det bare sådan lidt.. Meeeh! med det.
Jeg har lagt et lag af Essence Ultimate pink, så sat tape ned langs siden af neglen, lagt et lag af Essence Glamorous life, og så fjernede jeg selvfølgelig tapen igen.
Det var utrolig svært at tage billeder af denne mani, da der ikke er så stor kontrast mellem farverne, og jeg var nødt til at holde hænderne lidt akavet.
#awkwardhandpose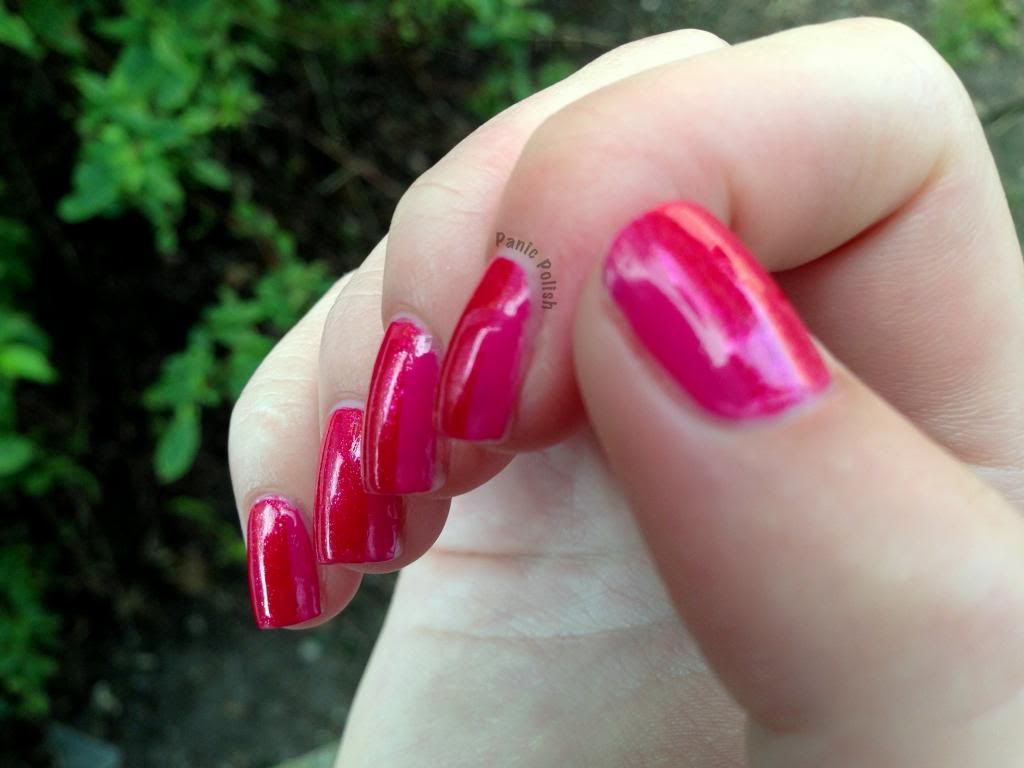 This week's challenge in Fancy Firday is Sideway manicure. You probably know that a french manicure, is when you make a stripe over the tip/end of the nail. Well, a sideway manicure is when there's a stripe down the side of the nail, if that's makes sense.
I expected that i wouldn't like this look, and i was right.. I just feel like.. Meeeh! about this.
I have used one layer of Essence Ultimate pink, then put a pice of tape along the side of the nail, putted on a layer of Essence Glamorous, and then of course removed the tape again.
It was really hard to take pictures of this mani, because there isn't a big contrast between the colors, and i had to hold my hands really awkward. #awkwardhandpose